by Alex S. Garcia
August 18, 2018
Here is our selection of the best music videos for the month of July 2018.
These are all available in a playlist on our YouTube channel (see end of article for the link).
The next installment of this feature will be presented in our vlog and is due for release on September 5.

13. Black Thought "Rest in power"
Directed by Rohan Blair-Mangat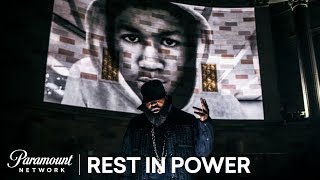 Done to promote the Trayvon Martin documentary series on BET, the video includes footage from the Black Lives Matter marches. Kaepernick taking a knee can also be seen.

12. Young Thug "Up"
Directed by Millicent Hailes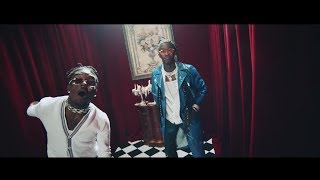 A weird, surreal piece, set in a lavish mansion that feels like something out of an Edgar Poe story. It features chessboard tattoos, red eyes, pole dancing, extravagant costumes... and an owl.

11. Bebe Rexha "I'm a mess"
Directed by Sophie Muller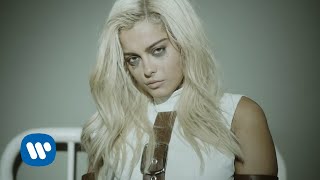 Knowing and admitting that you have a problem, is a good start toward fixing it. If the problem is mental, though, a visit to the asylum might also help... especially one where you can dance your problems away.

10. Gunship "Dark all day"
Directed by the Junquera Brothers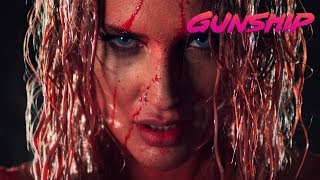 This animated tribute to the classic 80s horror film The lost boys, takes us into a far future where the world has been overrun by vampires. And as the band performs live, they simultaneously contribute to the resistance.

9. Jawjaw "Worse than it seems"
Directed by Ian Roderick Gray

How we are perceived by others can vastly affect our psyche and our ability to blend into society... be it handicaps, skin tone or cultural/religious marks.
In today's volatile climate, this issue is more relevant than ever. And what better way to show the absurdity of xenophobia than through the absurdity of an impossible physical deformity?

8. Black Eyed Peas "Get it"
Directed by Ben Mor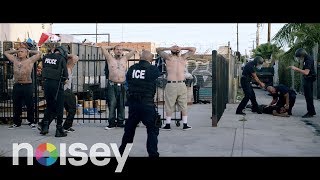 The Black Eyed Peas continue to denounce the abuses of authority with this chilling one-take video depicting officers selectively arresting citizens while others go by ignored... including White Supremacists.

7. deadmau5 "Monophobia"
Directed by Nick DenBoer & Kenny Hotz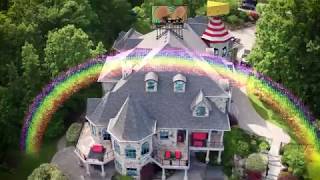 Welcome to the strange world of deadmau5... It's populated with bizarre characters that all share a pressing need to dance, in a setting that feels like something out of a twisted Disney movie.

6. Another Sky "Avalanche"
Directed by Alex Nicholson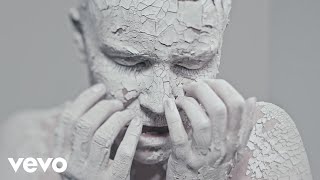 Sometimes a simple concept is enough to carry a song. Sometimes the result can even be quite powerful, as is the case here.
The main strength of this video lies in the singer's poignant performance, with emotions oozing from her expressions as she simultaneously sings and sheds her skin.

5. Orla Gartland "I go crazy"
Directed by Guy Larsen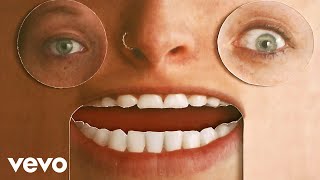 Orla's highly expressive face is the central focus of this fun video that shows her performing while highlighting various features of her head through the use of still photographs -- some animated, others not.
Faces of other people are tossed in as well, to mix things up a little. The result is quite entertaining.

4. Indochine "Station 13"
Directed by Bouha Kazmi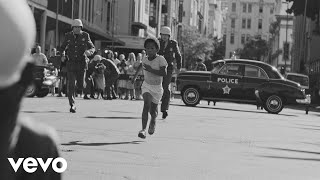 This highly symbolic black and white video shows a group of angry white men beating up a black man while some folks watch on smiling. Others do rise up in protest, but the police steps in, siding with the aggressors.
Though one may at first assume many things, most of these assumptions are proven wrong by the end. It truly is about hate and fear, but the target is cleverly shifted to more clearly show how horrifying the consequences of bigotry can be.
Overall, it (somewhat) coolly depicts our willingness to destroy that which we do not understand... in a setting that, all things considered, could well be the end of the world.

3. Sevdaliza "Shahmaran"
Directed by Emmanuel Adjei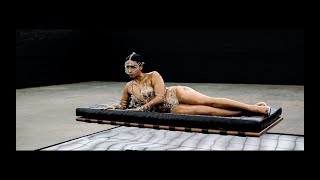 And here's another highly symbolic piece, this one inspired by the myth of Sisyphus, as well as stories from the Bible.
In the desert, a man sets himself free from what seems like a life of enslavement... only to find himself confronting a beautiful alien (or goddess?) in an odd chamber under the mountains.
But all this might well be just a figment of his imagination.

2. Muse "Something human"
Directed by Lance Drake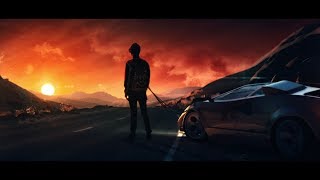 Here the band's singer is seen driving a speeding car through the countryside. When cops start chasing him, Bellamy opens a portal into another dimension...
Muse have released many high quality videos in their career. With its stunning colors and impressive visual effects, this one just adds to an already impressive list.

1. Ariana Grande "God is a woman"
Directed by Dave Meyers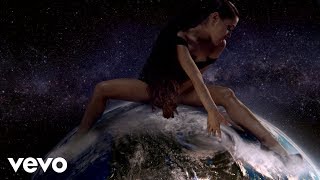 In this stunning release, Ariana cavorts with the divine as she portrays a god-like figure.
The video is stock-full of iconic moments -- such as the artist (giant-sized) coolly looking down on puny men throwing hateful words at her; sitting on top of the world and moving hurricanes with her fingers; badgers poking their heads out of the earth and wailing angrily; and so many others. Even Madonna makes a quick (off-screen) cameo to voice some (slightly modified) lines from the Bible.
Meyers used a mix of live-action and animation to pull off this impressive epic.

Watch the videos
For your convenience, all the above videos have been grouped together in a YouTube playlist, which can be found here:
Best music videos of July 2018
---
this article is copyright (c) 2018 by Alex S. Garcia