by Alex S. Garcia
July 18, 2018
Here is our selection of the best music videos for the month of June 2018.
These are all available in a playlist on our YouTube channel (see end of article for the link).

12. OneRepublic "Start again"
Directed by James Lees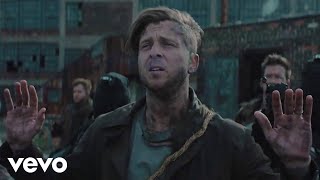 In a dark and polluted future, devastated by war and global warming, a group of men walk through the ruins of civilization. They eventually uncover old technology, though still functional enough to give them some glimpse of the past.
The exposure is brief, however, as armed and masked soldiers barge into the abandoned hangar they are in... What awaits them outside, though, is even more chilling.

11. Young Fathers "Holy ghost"
Directed by Oscar Hudson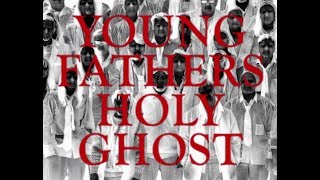 Thermal cameras are not your typical filming tool. In fact, they tend to be reserved for military and/or surveillance operations. Using one for this music video was an interesting thought.
It is used here to spy on a countryside, revealing a lot of unusual activity from a bunch of folks who sing, dance, dig and... bury corpses? Some even seem aware that they are being observed and wave at the camera, undaunted.
The thermal photography adds to an already creepy video an extra pinch of creepiness while giving us a feel for what long-range military surveillance must feel like.

10. Andrea Bocelli "Qualcosa piů dell'oro"
Directed by Gaetano Morbioli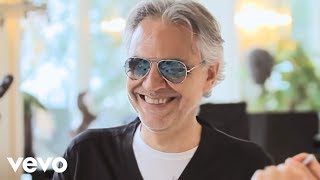 Shot almost entirely in subjective camera mode, this video lets us experience the singer's life through his own eyes. From the cradle to the present day, we get to see him grow up and follow his rise to stardom.
The concept focuses on the positive, shedding away all the hardships and pains to only display joy and success, creating the illusion of a perfect life.
Still, despite this bias, the result is a beautiful work of art, served by some truly stunning cinematography.

9. Charlie Winston "The weekend"
Directed by Ian Roderick Gray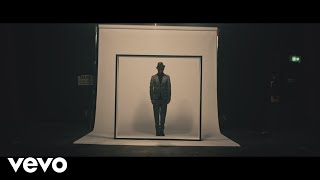 Everyone likes weekends. It's a time to have fun and forget your troubles. We also all tend to behave differently when we are with our friends, enjoying a good time, than when we are at work.
That very dichotomy is at the heart of the video, which also mimicks the fast-paced rhythm so typical of the weekend. And the apparent one-take shot only adds to the frenzy.
Also, make sure you read the director's fascinating revelations on the making of the video.

8. the Carters "Apeshit"
Directed by Ricky Saiz
Beyoncé and Jay-Z shot this iconic video in the famous Louvre museum.
It is iconic for many reasons.
First because of that very location, of course, which is not a place where you can easily shoot anything, let alone a music video.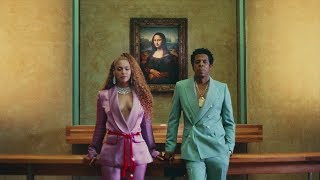 Second because of the way it was filmed, many scenes being framed as if they were living paintings.
Third because it is also highly symbolic. Seeing the married couple standing on each side of the Mona Lisa, unfazed, is a sight to behold. They seem like they belong... heck, you'd think they *owned* the place!
In these times we live in, with the rise of xenophobia and fascism, this carries a powerful message that should resonate with many...
And considering the video's success, it has.

7. Lily Allen "Lost my mind"
Directed by Myles Whittingham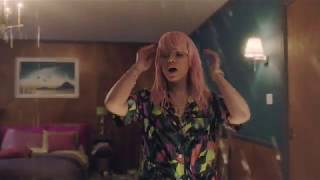 Lily Allen is concerned that she may be going crazy... Her solution? Walk all over her room's walls and ceiling.
While it might not be the most sane of solutions, the concept is artfully executed and the result somewhat dizzying.

6. Maroon 5 "Three little birds"
Directed by Joseph Kahn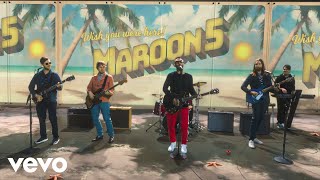 Don't let the opening of this video fool you, as there's really nothing typical about it.
Very quickly, what started off like just another band performance, turns into a crazy whirlwind of transmutation as the director plays with the texture and substance of various beings and objects.
Even the band members get to be deconstructed and reconstructed, over and over, as they play on unperturbed their cover of the classic Bob Marley song.

5. Don Broco "Greatness"
Directed by Benjamin Roberds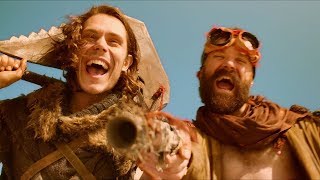 If you haven't seen the band's "Come out to LA", you should start there as this new one is a direct sequel to that earlier release, picking up some ten years in the future...
Ten years may not seem like much, but judging from this video a lot of nasty things must have happened in the interval, as the world now feels like something out of Mad Max.
In this context, the singer-turned-cyborg returns from the dead only to be pitted against a local tribe king whom he ends up fighting for the throne.
There's a lot of dancing going on, too, and the choreography is amazing!

4. the Smashing Pumpkins "Solara"
Directed by Nick Koenig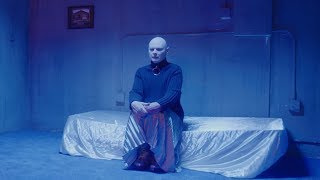 It looks like Billy Corgan is being held captive by some sort of cult... The whole place is laden with BDSM imagery, drugs, weird supernatural powers, armed clowns and invisible babies.
He does eventually manage to escape, but what he finds outside is just as creepy... if not even more so.
There's a feeling of otherworldliness throughout the video that is somewhat reminiscent of the Twilight Zone.

3. Why Don't We "Hooked"
Directed by Eli Sokhn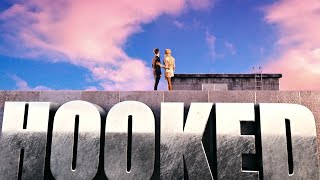 Ah, Paris, the city of love! The guys in the band are really intent on serenading their girls... no matter what.
And as it turns out, there are quite a few obstacles. Including armed soldiers and... a giant octopus! There's also a friendly and amusing alien robot.
The surreal video is enhanced by vivid colors and a fun atmosphere.

2. Boulevard des Airs "Je me dis que toi aussi"
Directed by Original Kids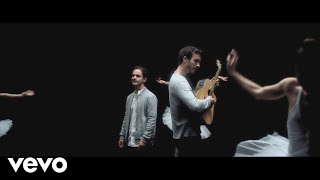 In this usettling video, a former dancer is haunted by her memories while having visions at the same time, the two often mixing to devastating effects (at least for her psyche).
People from her past appear and disappear, sometimes melted into the walls.
But in the end, she seems to find some peace of mind... though one may wonder if that's not just another illusion?

1. George Ezra "Shotgun"
Directed by Nelson de Castro
& Carlos Lopez Estrada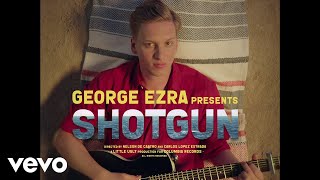 George Ezra is at the beach, playing his guitar... or is he?
When the camera pans out, we find that he's really lying on a small parcel of land floating in space! But not only is it small, it's also flat. And, on the other side, hanging upside down, is another copy of himself in a different environment.
As the camera revolves around this scenery, the setting keeps changing. The only constant seems to be the character's intent on digging a hole to escape his limited horizon, not realizing that the other side is just as limited...

Watch the videos
For your convenience, all the above videos have been grouped together in a YouTube playlist, which can be found here:
Best music videos of June 2018
---
this article is copyright (c) 2018 by Alex S. Garcia